Axon Power LLC is a retail electricity provider established in Sugar Land, Texas. The company was founded by a team of professionals with extensive experience in the retail energy markets within Texas, as well as across the United States.
Their goal is to provide consumers with first-in-class customer service by offering competitive and fair pricing, fostering open and honest relationships, and treating every customer with care and respect.
Address: 7324 Southwest Fwy, Houston, Texas 77074, US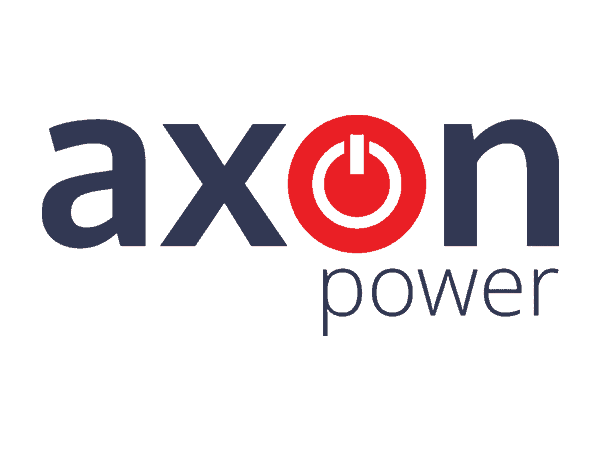 SlashPlan's content is independent and not influenced by our partners or affiliates. The trademarks, logos, and/or product names displayed on this webpage are the property of their respective owners. 
Axon Power - You have the Power To Choose Your Energy Company
Prior to 2002, the state of Texas was regulated by the Public Utility Commission of Texas (PUCT), which resulted in a monopoly on the electricity market.
This meant that each city in Texas had a single provider responsible for generation, transmission, billing, and customer service for all electricity services. In an effort to reduce government control on electricity rates and eliminate monopolies in the energy market, the Texas Legislature passed Senate Bill 7 in 1999, which enabled the deregulation of the electricity market.
Under this legislation, multiple Retail Electricity Providers (REPs) could compete against one another, leading to potential decreases in electricity prices for consumers. The deregulation process was phased in over several years, and as of 2002, 85% of Texas electricity consumers have the ability to choose from a variety of REPs for their electricity service.
However, some cities such as San Antonio and Austin remain regulated. The incumbent utility still maintains and owns the local power lines, but is not subject to deregulation.
Since the implementation of deregulation, approximately 40% of residential electricity consumers in deregulated cities have switched their service from the former incumbent provider to a competitive REP, likely due to more competitive rates and promotions. With over 60 energy providers and hundreds of plans available, choosing the right plan can be a daunting task.
However, by utilizing services such as SlashPlan, consumers can easily compare plans and make an informed purchasing decision in a matter of seconds, taking into account all hidden fees that may be present.
Axon Power Residential Electricity Plans
Axon Power offers fixed-rate plans that are tailored to fit your needs. Their plans are available in one-year and two-year lengths, so you can choose the one that works best for you.
Axon Power Business Energy Plans
Axon Power and Gas does not publish commercial plans on its website. Instead, the company provides commercial customers with an option to request customized quotes through its online contact form.
This allows the company to tailor its services to the specific needs of each business, rather than offering a one-size-fits-all approach.
Looking to establish or switch plans for your business? We can help!
Shopping for a business plan is time-consuming and tedious. SlashPlan can provide you with live rates so you can compare plans quickly and accurately.
At no cost or obligation to you, we will find the top plans from 30+ competing suppliers in your area.
If you choose to sign up, the entire process can be completed online with e-signatures, so you don't have to waste your precious time and resources.
Go to our Business Energy Comparison page to learn more.
Switching energy companies?
Compare low-rate energy plans on SlashPlan
Moving to a new home?
You can now shop for a new plan without paying any Early Termination Fees
Save on your next energy bill
Enter your zip code below to compare the best power plans in your area. It's free!
Energy Companies in Texas
Are you searching for the perfect electricity provider in Texas? Look no further!
Our list of top-notch electricity companies makes it easy for you to enroll for service. Simply choose your preferred provider from our list, view their rates, and sign up in a snap!
Discover the best electricity provider for you today:
Want to know more about energy companies before you choose one?
SlashPlan has got you covered!
We gather review statistics from various sources such as the PUCT Customer Complaint Statistics, the Better Business Bureau (BBB), Google Reviews, Trustpilot, and more to provide you with an in-depth look at different energy providers.
Our easy-to-use platform displays all of these statistics on the provider's page for your convenience. And if you don't find the statistics on the provider's page, don't worry, we've got you covered there too!
We provide links to these data sources so you can quickly and easily access the information you need.
Check out Axon Power's reviews on Google.
Customer complaints on the Public Utility Commission of Texas for Axon Power.
How long does it take Axon Power to start service?
Most homes in Texas already have smart meters installed, which means that getting your service started will be a breeze. If your home is one of them, you can expect service to begin either the same day or the next business day. However, just a heads up, there may be a slight delay in service if the meter cannot be activated remotely or if your city requires a permit.
You're in luck if you live in a deregulated area of Texas because Axon Power can service your home and/or business.
Axon Power provides service to the following utilities and service areas:
Axon Power Customer Service
Need assistance? Reach out to Axon Power's customer service team by calling (888) 517-4288. You can also send them an email to info@axonpower.com and they'll get back to you as soon as possible.
If you need to pay your bill or refill your Axon Power account, use one the following payment methods:
Pay Online: When visiting their website, enter your account numbers and street addresses to pay bills.
Pay by Phone: Call (888) 517-4288 to pay over the phone.
Pay by Mail: Before mailing a check, find the updated mailing address on Axon Power's website.
If you live in a deregulated energy state like Texas you can save on your Electric Bill
Want to save on your electricity bill?
Compare Axon Power rates to other company rates in your city and find the best deal. Check out the list below and click on your city to find a  cheap electricity plan. If your city is not listed, enter your zip code for a great rate in your area.
Looking for a plan from a different provider?
See other energy plans below:
Please note: The rates above are updated periodically. Current energy rates may have changed since our last update. To get the latest energy rates in your area please go to our comparison page and enter your zip code. Energy rates shown above are for a residential monthly consumption of 1000 kWh in zip code 77043.
View all the electric plans that are available in your area
Not all plans are equal. Use our calculator to find the plan that best fits your needs
Enrollment takes about 5 minutes and can save you $50+ on average every month
Shop for a low-cost energy plan by Texas zip code
Find low energy rates by comparing and shopping smarter. Click on your zip code below to find cheap electricity plans in your area: