Penstar Power is a Texas-based electric company that is dedicated to providing cost-efficient energy solutions to its customers. They believe in transparency and simplicity, which is why they present their energy plans and pricing in easy-to-understand terms. They understand that energy can be a confusing and overwhelming topic for many consumers, so they strive to make the process as straightforward as possible. Penstar Power's goal is to help customers save money on their energy bills while also providing quality service. They offer a variety of plans to suit different needs and usage patterns, and have a team of customer service representatives who are ready to assist with any questions or concerns. The company also focuses on providing sustainable energy options to their customers.
Address: 3000 Altamesa Blvd Fort Worth, TX 76133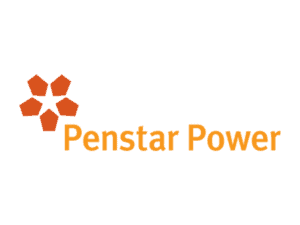 SlashPlan's content is independent and not influenced by our partners or affiliates. The trademarks, logos, and/or product names displayed on this webpage are the property of their respective owners. 
Penstar Power - You have the Power To Choose Your Energy Company
Yo, Texas peeps! Did you know that back in 2002, y'all got the power to choose your own electricity provider? That's right, no more being stuck with just one option! But, here's the thing, not everyone knows about this sweet deal.
With the deregulated market, electricity providers are fighting for your business. They're offering lower prices, better customer service, and even some cool new products and services. It's like a big ol' electricity provider showdown!
So, what does this mean for you? Well, you get to shop around and compare rates from different providers to find the one that's right for you. And if you find a better deal down the road, you can switch it up like a new hairstyle.
But, let's be real, with over 60 energy companies and 100s of plans to choose from in Texas alone, it can be overwhelming. That's where SlashPlan comes in – like a superhero for your energy bills. We compare all the best energy plans on the market for you and display them all in one easy-to-use dashboard. Plus, we'll show you the final price for each plan, including all those sneaky hidden fees.
With SlashPlan, finding the cheapest energy plan is like taking candy from a baby. So, don't let your energy bills be a pain, let's find the best plan together!
Penstar Power Residential Electricity Plans
Penstar Power specializes in providing short-term electricity plans for customers in Texas. The company offers a range of options including fixed-rate plans for up to 6 months for those who prefer price stability. Additionally, customers can choose from variable plans on a month-to-month basis or without a contract term, avoiding early termination fees.
One of Penstar Power's unique offerings is its prepaid plans, which feature varying minimum payments and same-day service. These plans come with no cancellation fees and do not require a credit check.
As Texas is a deregulated market, there are many Retail Electric Providers (REPs) operating in the state. It's important to compare multiple options to ensure that you are getting the best rate. Penstar Power is just one of many providers, and you can enter your zip code above to see specific offers for your area and compare them with other providers.
Penstar Power Business Energy Plans
Penstar Power specializes in residential electricity services and does not offer plans for commercial clients. For the best commercial electricity rates, it is recommended to compare prices from different energy companies in the market.
Looking to establish or switch plans for your business? We can help!
Shopping for a business plan is time-consuming and tedious. SlashPlan can provide you with live rates so you can compare plans quickly and accurately.
At no cost or obligation to you, we will find the top plans from 30+ competing suppliers in your area.
If you choose to sign up, the entire process can be completed online with e-signatures, so you don't have to waste your precious time and resources.
Go to our Business Energy Comparison page to learn more.
Switching energy companies?
Compare low-rate energy plans on SlashPlan
Moving to a new home?
You can now shop for a new plan without paying any Early Termination Fees
Save on your next energy bill
Enter your zip code below to compare the best power plans in your area. It's free!
Energy Companies in Texas
Are you tired of feeling like you're getting zapped by your current electricity provider in Texas? Well, fear not my friend! We've got a list of electrifying electricity companies that will make your heart race with excitement. No more fussing with confusing enrollment processes, just pick your preferred provider from our list, check out their rates, and BOOM! You'll be plugged in and ready to go in no time. Don't wait any longer, find your power match today!
By utilizing reviews and statistics sourced from a variety of reputable sources, we assist you in making an informed decision. Should the statistics not be readily available on the provider's page, we provide convenient links to these data sources for easy access. Our reviews are typically obtained from reputable sources such as PUCT Customer Complaint Statistics, the Better Business Bureau (BBB), Google Reviews, Trustpilot, and more.
Penstar Power Service Areas
Penstar Power provides service to the following utilities and service areas:
Penstar Power Customer Service
Need assistance? Reach out to Penstar Power's customer service team at:
Penstar Power Bill Payment
If you need to pay your Penstar Power bill, use one of the following payment methods:
Pay Online: Log in to your account and pay your bill online.
Pay by Phone: Call (800) 687-5700 to pay over the phone.
If you live in a deregulated energy state like Texas you can save on your Electric Bill
Want to save on your electricity bill?
Compare Penstar Power rates to other company rates in your city and find the best deal. Check out the list below and click on your city to find a  cheap electricity plan. If your city is not listed, enter your zip code for a great rate in your area.
Looking for a plan from a different provider?
See other energy plans below:
Please note: The rates above are updated periodically. Current energy rates may have changed since our last update. To get the latest energy rates in your area please go to our comparison page and enter your zip code. Energy rates shown above are for a residential monthly consumption of 1000 kWh in zip code 77043.
View all the electric plans that are available in your area
Not all plans are equal. Use our calculator to find the plan that best fits your needs
Enrollment takes about 5 minutes and can save you $50+ on average every month
Shop for a low-cost energy plan by Texas zip code
Find low energy rates by comparing and shopping smarter. Click on your zip code below to find cheap electricity plans in your area: