Champion Energy Services is a reputable retail electricity provider (REP) based in Houston, Texas. The company currently serves a wide range of customers including residential, governmental, commercial, and industrial customers in deregulated electric energy markets in Texas, Illinois, Ohio, Pennsylvania, New Jersey, and New York
They also serve governmental, commercial, and industrial customers in Delaware, Maryland, and Washington, D.C.
Additionally, they serve natural gas to customers in Illinois.
Champion Energy is a subsidiary of Calpine, and the company was first licensed by the Public Utility Commission of Texas (PUCT) in 2004. Since then they have grown to serve many residential customers.
Champion Energy Services is a reliable and trustworthy partner for your energy needs.
Address: 1500 Rankin Rd, Suite 200, Houston, Texas 77073, US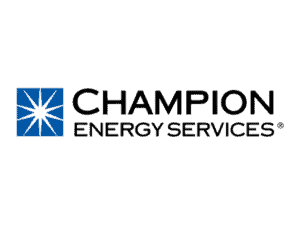 SlashPlan's content is independent and not influenced by our partners or affiliates. The trademarks, logos, and/or product names displayed on this webpage are the property of their respective owners. 
Champion Energy - You have the Power To Choose Your Energy Company
Electricity deregulation in Texas, which began in 2002, allows consumers to choose their electricity provider from a variety of options instead of being limited to a single provider.
This increased competition led to lower prices and a wider variety of plans and services. However, the process also created challenges such as a lack of oversight and market manipulation.
To help consumers navigate through the options and make an informed decision, companies like SlashPlan offer a service that compares plans from different providers and identifies the cheapest options available.
By using SlashPlan, Texas residents can easily save time and money on their electricity service. The service takes into account all hidden fees that providers may charge, and provides a true apples-to-apples comparison.
SlashPlan is a user-friendly and efficient way for Texas residents to find the best deal on their electricity service. It is a great tool for anyone looking for an easy and effective way to compare electricity plans and find the cheapest option for their needs.
Champion Energy Residential Electricity Plans
Champion Energy Services offers various plan options to customers depending on the market they are in and their classification. For all markets and customer classifications, they offer fixed-price plans that allow customers to lock in an electricity rate for the term of the agreement. This provides a level of predictability and stability for the customer's energy costs.
Get a fixed energy rate for 2 full years with this plan. Plus, receive $50 in free LED lights and a $50 thermostat rebate to help you save on energy costs.
The Champ Saver plan also includes a solar buyback program, allowing you to earn money back for the excess solar energy you generate.
Switch to the Champ Saver plan and enjoy peace of mind with stable energy rates and additional savings.
Similar to the Champ Saver 24 plan, but provides an additional discount because it is intended for customers that are 60 years, or older.
The Free Weekends plan lets you lock in free power every Saturday and Sunday! With 24 months of price security at low rates, this plan offers free power from 12 midnight on Friday night to 11:59 PM on Sunday night. There's no monthly fee or minimum usage requirement, making it a great option for those looking to save on energy costs.
Additionally, the plan includes a Solar Buyback program, allowing customers to earn money back for excess solar energy generated.
Champion Energy Business Energy Plans
For commercial customers, Champion Energy Services offers a wider range of options such as index, hybrid (fixed and index combinations), block and index, and layered purchase options. These plans are tailored to the specific needs of commercial customers and require a higher level of customer involvement.
These plans also come with a different level of risk as compared to fixed price plans. These plans are designed to help commercial customers manage their energy costs and usage in a way that works best for their business operations.
Looking to establish or switch plans for your business? We can help!
Shopping for a business plan is time-consuming and tedious. SlashPlan can provide you with live rates so you can compare plans quickly and accurately.
At no cost or obligation to you, we will find the top plans from 30+ competing suppliers in your area.
If you choose to sign up, the entire process can be completed online with e-signatures, so you don't have to waste your precious time and resources.
Go to our Business Energy Comparison page to learn more.
Switching energy companies?
Compare low-rate energy plans on SlashPlan
Moving to a new home?
You can now shop for a new plan without paying any Early Termination Fees
Save on your next energy bill
Enter your zip code below to compare the best power plans in your area. It's free!
Energy Companies in Texas
Are you on the hunt for a reliable electricity provider in Texas? Look no further! Our comprehensive list of top-rated providers makes it easy for you to find the perfect fit for your needs.
Simply browse through our list, compare rates and sign up with your chosen provider in just a few easy steps!
Want to know the dirt on energy companies?
Look no further than SlashPlan!
We dig up reviews and statistics from all over the place, like the PUCT Customer Complaint Statistics, the Better Business Bureau (BBB), Google Reviews, Trustpilot and more. We lay it all out on the provider's page, so you can see the good, the bad, and the ugly in one spot. And if you want to do your own digging, we even give you a map to the treasure trove of data.
So why settle for a boring energy company when you can have one that's the life of the party with SlashPlan!
Champion Energy Customer reviews on the Better Business Bureau.
Customer complaints on the Public Utility Commission of Texas for Champion Energy.
Champion Energy Customer reviews on Google.
How long does it take Champion Energy to start service?
Service can typically start either on the same day or the next business day after you sign up for it.
Champion Energy Service Areas
If you live in a deregulated area of Texas, you have the option to choose Champion Energy as your service provider for both your home and business needs.
Champion Energy provides service to the following utilities and service areas:
Champion Energy Customer Service
Need assistance? Reach out to Champion Energy's customer service team by calling (877) 653-5090. You can also send them an email to info@championenergyservices.com and they'll get back to you as soon as possible.
Champion Energy Bill Payment
If you need to pay your bill or refill your Champion Energy account, use one of the following payment methods:
If you live in a deregulated energy state like Texas you can save on your Electric Bill
Want to save on your electricity bill?
Compare Champion Energy rates to other company rates in your city and find the best deal. Check out the list below and click on your city to find a  cheap electricity plan. If your city is not listed, enter your zip code for a great rate in your area.
Looking for a plan from a different provider?
See other energy plans below:
Please note: The rates above are updated periodically. Current energy rates may have changed since our last update. To get the latest energy rates in your area please go to our comparison page and enter your zip code. Energy rates shown above are for a residential monthly consumption of 1000 kWh in zip code 77043.
View all the electric plans that are available in your area
Not all plans are equal. Use our calculator to find the plan that best fits your needs
Enrollment takes about 5 minutes and can save you $50+ on average every month
Shop for a low-cost energy plan by Texas zip code
Find low energy rates by comparing and shopping smarter. Click on your zip code below to find cheap electricity plans in your area: