Arrow Energy strives to make energy choice easy for Texans by providing a variety of options tailored to fit individual needs. Their products, including green offerings, are designed with household needs in mind and enrollment is quick and easy. Customers can rest assured that a real person will be available to assist them with any questions or concerns.
With over 100 years of combined experience in the energy industry, Arrow Energy's management team has operated companies in Texas, throughout the USA, and abroad. This extensive experience and knowledge enables them to provide exceptional customer service, energy pricing, and products that customers can trust.
Address: 5161 San Felipe St Ste 320-506, Houston, TX 77056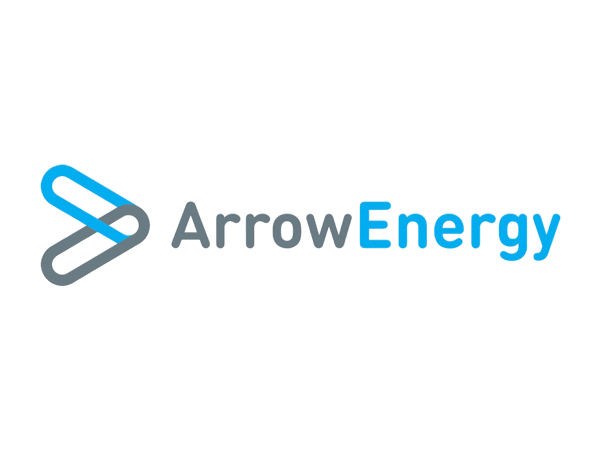 SlashPlan's content is independent and not influenced by our partners or affiliates. The trademarks, logos, and/or product names displayed on this webpage are the property of their respective owners. 
Arrow Energy - You have the Power To Choose Your Energy Company
Since 2002, the deregulated energy market in Texas has enabled millions of consumers to exercise their right to choose their preferred electricity provider. However, despite the numerous benefits associated with deregulation, such as lower energy prices and improved customer service, many Texans remain unaware of this option.
By giving consumers the freedom to select their own electricity provider, the deregulated market incentivizes companies to offer competitive rates, enhanced customer service, and innovative product and service options. This allows consumers to shop around and compare prices from different providers, enabling them to select the best deal for their unique energy needs.
Moreover, energy deregulation empowers consumers to take charge of their energy consumption by allowing them to switch providers or plans if they find a better option elsewhere.
Nonetheless, given the vast array of energy companies and plans available in Texas, finding the best plan can be challenging. This is where SlashPlan comes in to assist. By providing a comprehensive comparison of the best energy plans in one convenient dashboard, SlashPlan simplifies the process of finding the most affordable plan. Additionally, it calculates the final price for each plan, including all hidden fees that energy companies may obscure, thus offering consumers a clear, unbiased comparison of available options.
Arrow Energy Residential Electricity Plans
You should have control over your electricity service and rates, and Arrow Energy is here to be your partner for that. 
Arrow Energy currently offers various types of energy plans that you can choose from
Fixed Rate Plans
You pay a fixed rate for the energy portion of your bill. Fixed-rate plans are quoted in cents per kilowatt-hour and include pass-through expenses from the Transmission and Distribution Utility (TDU).
Variable Rate Plans
You are not locked into a long-term contract and your energy rate may vary from month to month. For each billing period, your rate will remain unchanged, but at the start of the next period, it could go up or down.
Green Plans
If you choose a Green Power plan, Renewable Energy Credits (RECs) are purchased by Arrow Energy to effectively pair your usage with power generated from renewable sources such as wind, solar, geothermal, hydro, and biomass.
This fixed-rate plan features:
12-month term
A base charge of $4.95
Early termination of $175
No hidden fees
This fixed-rate plan features:
24-month term
A base charge of $4.95
Early termination of $20 for each month remaining in the contract
No hidden fees
Arrow Energy Business Energy Plans
Arrow Energy offers customized electricity plans for businesses in Texas. These plans take into account the specific needs and usage patterns of commercial properties and offer lower rates to accommodate their higher energy consumption.
To access these plans, business owners can contact Arrow Energy's customer service team either by submitting an online quote request or by calling the customer service line to speak with a representative and obtain a quote over the phone.
However, like most other REPs, Arrow Energy does not make its business energy plans available to view online.
Looking to establish or switch plans for your business? We can help!
Shopping for a business plan is time-consuming and tedious. SlashPlan can provide you with live rates so you can compare plans quickly and accurately.
At no cost or obligation to you, we will find the top plans from 30+ competing suppliers in your area.
If you choose to sign up, the entire process can be completed online with e-signatures, so you don't have to waste your precious time and resources.
Go to our Business Energy Comparison page to learn more.
Switching energy companies?
Compare low-rate energy plans on SlashPlan
Moving to a new home?
You can now shop for a new plan without paying any Early Termination Fees
Save on your next energy bill
Enter your zip code below to compare the best power plans in your area. It's free!
Energy Companies in Texas
Searching for an electricity provider in Texas? Look no further.
Our list of top providers makes it easy for you to compare rates and sign up in a snap. Find your perfect provider today.
At SlashPlan, we gather reviews and statistics from various sources to assist clients in making informed decisions. If provider statistics are not readily available, we provide links to relevant data sources. Our review sources include PUCT Customer Complaint Statistics, BBB, Google Reviews, Trustpilot, and more.
Arrow Energy Service Areas
Arrow Energy provides service to the following utilities and service areas:
Arrow Energy Customer Service
Need assistance? Reach out to Arrow Energy's customer service team at:
Arrow Energy Bill Payment
Arrow Energy offers multiple ways for customers to pay their bills, including website payments, over the phone, by mail, or through cash payment stations.
Pay Online: Logged-in users can easily make one-time or set up automatic payments.
Pay by Phone: Customers can pay over the phone with a credit or debit card.
What services does Arrow Energy offer?
Arrow Energy provides a variety of options for both residential and commercial customers.
They offer fixed-rate and variable-rate plans for residential customers and also cater to small and large businesses with their commercial energy plans.
Additionally, they have plans that feature 100% renewable energy, making it easy for customers to make more environmentally-friendly choices.
How long does it take to start service?
Service can typically start either on the same day or the next business day after you sign up for it.
Does Arrow Energy have cancellation fees?
Cancellation fees vary depending on your plan and length of service. Please refer to the EFL document to determine if any early termination fees apply.
If you move to a new house, the cancellation fees will be waived.
Does Arrow Energy offer green energy plans?
In Texas, all energy plans include a portion of green energy sourced from solar or wind power.
Arrow Energy goes even further by offering several plans that feature 100% green energy, giving customers the peace of mind that they're doing their part to reduce their carbon footprint.
Does Arrow Energy require a deposit?
Arrow Energy may ask for a deposit when signing up for an energy plan, but only if your credit score doesn't meet their requirements.
If you want to avoid a deposit altogether, you can check out the no-deposit energy options available on our marketplace such as a prepaid plan.
What is the best Arrow Energy energy plan?
Arrow Energy has a wide range of energy plans, and one size doesn't fit all. The best plan for you will depend on your energy consumption habits, needs, and the plan features that you prefer.
If you live in a deregulated energy state like Texas you can save on your Electric Bill
Want to save on your electricity bill?
Compare Arrow Energy rates to other company rates in your city and find the best deal. Check out the list below and click on your city to find a  cheap electricity plan. If your city is not listed, enter your zip code for a great rate in your area.
Looking for a plan from a different provider?
See other energy plans below:
Please note: The rates above are updated periodically. Current energy rates may have changed since our last update. To get the latest energy rates in your area please go to our comparison page and enter your zip code. Energy rates shown above are for a residential monthly consumption of 1000 kWh in zip code 77043.
View all the electric plans that are available in your area
Not all plans are equal. Use our calculator to find the plan that best fits your needs
Enrollment takes about 5 minutes and can save you $50+ on average every month
Shop for a low-cost energy plan by Texas zip code
Find low energy rates by comparing and shopping smarter. Click on your zip code below to find cheap electricity plans in your area: