Griddy was a retail electricity provider that operated in Texas and offered wholesale energy prices to its customers for a monthly membership fee.
The company, which was based in California, had around 29,000 members and provided an alternative way for Texas residents to buy energy.
In February 2021, a power crisis in Texas resulted in some Griddy customers who had enrolled in wholesale variable rate plans, as allowed by the Texas deregulated electricity market, being faced with excessive bills. These bills amounted to over $5,000 for just five days of service during the storm. Due to this, Griddy received media attention for urging its customers to switch to other electricity providers.
Address: 12121 Bluff Creek Dr #220 Playa Vista, CA 90094-2996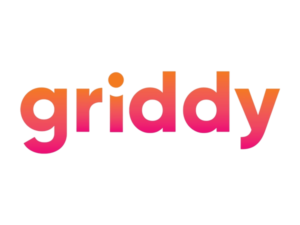 SlashPlan's content is independent and not influenced by our partners or affiliates. The trademarks, logos, and/or product names displayed on this webpage are the property of their respective owners. 
Griddy - You have the Power To Choose Your Energy Company
Since 2002, Texas' deregulated energy market has given consumers the power to choose their own electricity provider and save a ton of cash on their monthly energy bills. But let's be real, with over 60 energy companies and 100s of plans to choose from, finding the best deal can feel like trying to navigate a maze blindfolded.
Enter SlashPlan – the superhero of energy plan comparisons. We gather live rates from all the top energy companies and put them all in one easy-to-use dashboard. So, in just a matter of seconds, you can find the cheapest plan that fits your needs. Plus, we calculate the final price for each plan, including all those sneaky hidden fees that energy companies love to charge.
With SlashPlan, you can confidently shop for the best energy rate and feel like you just won the lottery (without having to actually win the lottery). So, say goodbye to overpaying for energy and hello to lower bills and better customer service.
What happened with Griddy Energy?
Griddy Energy operated in a unique model where customers did not have contracts and could switch providers at any time without incurring any termination fees.
Because the wholesale prices of electricity can be highly volatile, and Griddy's customers' electric rates were entirely based on the market price of electricity at any given moment.
This model led to some challenges. In August 2019, high energy demand caused wholesale prices to briefly surge to the $9,000 per megawatt hour cap, leading to significantly higher bills for customers. Prices eventually settled down, but a similar scenario occurred in February 2021, when electricity demand exceeded generation capacity due to freezing weather. The Electric Reliability Council of Texas (ERCOT) implemented rolling outages to control demand, but wholesale prices soared again to the $9,000 cap and remained there for several days.
Griddy advised customers to switch to other providers, but many were not accepting new enrollments at that time.
What happened to Griddy customers?
Many Griddy customers in Texas have been transitioned to what the state calls "Providers of Last Resort" or POLR, which are providers that customers may not have signed up for and may not be familiar with.
The good news is that these customers are not obligated to remain with these POLR companies and there is no penalty for early termination.
To ensure more stability, customers can explore fixed-rate alternatives on SlashPlan by entering their zip code below.
Fixed-rate plans offer the same electricity-supply rates for the entire duration of the plan, regardless of any changes in the wholesale energy market.
Looking to establish or switch plans for your business? We can help!
Shopping for a business plan is time-consuming and tedious. SlashPlan can provide you with live rates so you can compare plans quickly and accurately.
At no cost or obligation to you, we will find the top plans from 30+ competing suppliers in your area.
If you choose to sign up, the entire process can be completed online with e-signatures, so you don't have to waste your precious time and resources.
Go to our Business Energy Comparison page to learn more.
Switching energy companies?
Compare low-rate energy plans on SlashPlan
Moving to a new home?
You can now shop for a new plan without paying any Early Termination Fees
Save on your next energy bill
Enter your zip code below to compare the best power plans in your area. It's free!
Energy Companies in Texas
Are you searching for the perfect electricity provider in Texas? Look no further!
Our list of top-notch electricity companies makes it easy for you to enroll for service. Simply choose your preferred provider from our list, view their rates, and sign up in a snap!
Discover the best electricity provider for you today:
Our reviews and statistics from various sources help you make an informed decision. If the stats are not available on the provider's page, we provide links to these data sources so you can find it easily.
Reviews are normally gathered from PUCT Customer Complaint Statistics, the Better Business Bureau (BBB), Google Reviews, Trustpilot, and more.
You're in luck if you live in a deregulated area of Texas because Griddy can service your home and/or business.
Griddy provides service to the following utilities and service areas:
If you live in a deregulated energy state like Texas you can save on your Electric Bill
Want to save on your electricity bill?
Compare Griddy rates to other company rates in your city and find the best deal. Check out the list below and click on your city to find a  cheap electricity plan. If your city is not listed, enter your zip code for a great rate in your area.
Looking for a plan from a different provider?
See other energy plans below:
Please note: The rates above are updated periodically. Current energy rates may have changed since our last update. To get the latest energy rates in your area please go to our comparison page and enter your zip code. Energy rates shown above are for a residential monthly consumption of 1000 kWh in zip code 77043.
View all the electric plans that are available in your area
Not all plans are equal. Use our calculator to find the plan that best fits your needs
Enrollment takes about 5 minutes and can save you $50+ on average every month
Shop for a low-cost energy plan by Texas zip code
Find low energy rates by comparing and shopping smarter. Click on your zip code below to find cheap electricity plans in your area: