NRG Energy, Inc. is a Houston-based American energy company, previously the wholesale arm of Northern States Power Company (NSP), which later became Xcel Energy. NRG Energy became independent in 2000 and is currently engaged in both energy generation and retail electricity. Their diverse portfolio includes natural gas, coal, oil, nuclear, wind, utility-scale, and distributed solar generation. NRG Energy provides services to over 6 million retail customers in 24 states across the US, including Texas, Connecticut, Delaware, Illinois, Maryland, Massachusetts, New Jersey, New York, Pennsylvania, Ohio, the District of Columbia, and eight provinces in Canada.
Address: 910 Louisiana St. Houston, TX 77002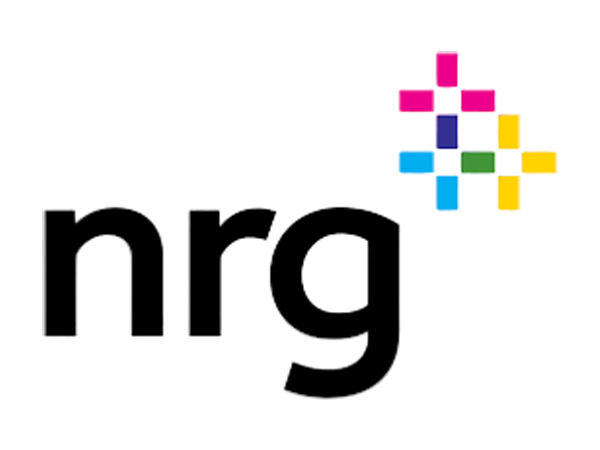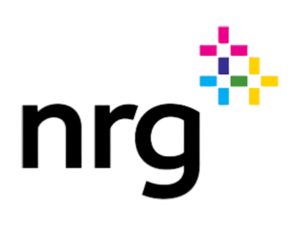 SlashPlan's content is independent and not influenced by our partners or affiliates. The trademarks, logos, and/or product names displayed on this webpage are the property of their respective owners. 
NRG Energy - You have the Power To Choose Your Energy Company
Since 2002, the deregulated energy market in Texas has given millions of consumers the power to choose their energy provider, resulting in lower energy prices and improved customer service. This is achieved by allowing consumers to choose their own electricity provider rather than being restricted to the utility company that services their area.
In a deregulated market, electricity providers compete for customers by offering different rates and plans, which promotes lower prices, better customer service, and more innovative products and services. Consumers can then compare rates from different providers to find the best deal for their needs, giving them greater control over their energy consumption and the ability to switch providers or plans for better deals.
However, with over 60 energy companies and hundreds of plans to choose from in Texas alone, it can be challenging to find the best plan. To solve this problem, SlashPlan offers a convenient platform for comparing the best energy plans available in the market. They collect live rates from various energy companies and present them on a single dashboard, enabling consumers to easily find the cheapest plan within seconds. SlashPlan also calculates the final price for each plan, including hidden fees that energy companies may try to conceal. This provides consumers with a reliable, apples-to-apples comparison of all energy plans, allowing them to confidently shop for the best energy rate.
NRG Energy Residential Electricity Plans
NRG Energy is committed to helping customers in Texas take control of their electricity service and rates. Energy plans in Texas are sold under Reliant, which is a brand owned by NRG.
As a partner in the state's deregulated energy market, NRG Energy offers a range of retail electric plans to choose from, including fixed rate plans where you pay a fixed rate for the energy portion of your bill. These plans include pass-through expenses from the Transmission and Distribution Utility (TDU) and are quoted in cents per kilowatt-hour.
In addition to fixed rate plans, NRG Energy also offers variable rate plans, where you are not locked into a long-term contract and your energy rate may vary from month to month. Your rate remains unchanged for each billing period but could go up or down at the start of the next period.
For customers who prioritize sustainability, NRG Energy offers Green Power plans. With these plans, Renewable Energy Credits (RECs) are purchased by NRG Energy to effectively pair your usage with power generated from renewable sources such as wind, solar, geothermal, hydro, and biomass.
NRG Energy Business Energy Plans
Customized electricity plans tailored to meet the specific energy needs and consumption patterns of commercial properties in Texas are offered by NRG Energy. These plans come with lower rates that accommodate the higher energy usage of businesses.
To obtain a quote for these customized plans, business owners can reach out to NRG Energy's customer service team either by submitting an online quote request or by calling the customer service line to speak with a representative.
It's worth noting that, similar to other Retail Electric Providers (REPs), NRG Energy doesn't make its business energy plans available for online viewing.
Looking to establish or switch plans for your business? We can help!
Shopping for a business plan is time-consuming and tedious. SlashPlan can provide you with live rates so you can compare plans quickly and accurately.
At no cost or obligation to you, we will find the top plans from 30+ competing suppliers in your area.
If you choose to sign up, the entire process can be completed online with e-signatures, so you don't have to waste your precious time and resources.
Go to our Business Energy Comparison page to learn more.
Switching energy companies?
Compare low-rate energy plans on SlashPlan
Moving to a new home?
You can now shop for a new plan without paying any Early Termination Fees
Save on your next energy bill
Enter your zip code below to compare the best power plans in your area. It's free!
Energy Companies in Texas
If you're in search of an electricity provider in Texas, we've got you covered. Our comprehensive list of top providers simplifies the process of comparing rates and signing up in a hassle-free manner. Discover your ideal provider today.
At SlashPlan, the team collects data from different sources to provide clients with comprehensive insights for making informed decisions. In cases where provider statistics are not readily available, relevant data sources are provided through links. The review sources utilized by SlashPlan include PUCT Customer Complaint Statistics, BBB, Google Reviews, Trustpilot, and others.
NRG Energy provides service to the following utilities and service areas:
NRG Energy Customer Service
Need assistance? Reach out to NRG Energy's customer service team at:
NRG Energy offers multiple ways for customers to pay their bills, including website payments, over the phone, by mail, or through cash payment stations.
Pay Online: Logged-in users can easily make one-time or set up automatic payments.
Pay by Phone: Customers can pay over the phone with a credit or debit card.
Pay by Mail: Mail a check or money order to the company's payment address.
Pay in Person: Visiting one of the many nationwide cash payment stations.
What services does NRG Energy offer?
NRG Energy provides a variety of options for both residential and commercial customers.
They offer fixed-rate and variable-rate plans for residential customers and also cater to small and large businesses with their commercial energy plans.
Additionally, they have plans that feature 100% renewable energy, making it easy for customers to make more environmentally-friendly choices.
How long does it take to start service?
Service can typically start either on the same day or the next business day after you sign up for it.
Does NRG Energy have cancellation fees?
Cancellation fees vary depending on your plan and length of service. Please refer to the EFL document to determine if any early termination fees apply.
If you move to a new house, the cancellation fees will be waived.
Does NRG Energy offer green energy plans?
In Texas, all energy plans include a portion of green energy sourced from solar or wind power.
NRG Energy goes even further by offering several plans that feature 100% green energy, giving customers the peace of mind that they're doing their part to reduce their carbon footprint.
Does NRG Energy require a deposit?
NRG Energy may ask for a deposit when signing up for an energy plan, but only if your credit score doesn't meet their requirements.
If you want to avoid a deposit altogether, you can check out the no-deposit energy options available on our marketplace such as a prepaid plan.
What is the best NRG Energy energy plan?
NRG Energy has a wide range of energy plans, and one size doesn't fit all. The best plan for you will depend on your energy consumption habits, needs, and the plan features that you prefer.
If you live in a deregulated energy state like Texas you can save on your Electric Bill
Want to save on your electricity bill?
Compare NRG Energy rates to other company rates in your city and find the best deal. Check out the list below and click on your city to find a  cheap electricity plan. If your city is not listed, enter your zip code for a great rate in your area.
Looking for a plan from a different provider?
See other energy plans below:
Please note: The rates above are updated periodically. Current energy rates may have changed since our last update. To get the latest energy rates in your area please go to our comparison page and enter your zip code. Energy rates shown above are for a residential monthly consumption of 1000 kWh in zip code 77043.
View all the electric plans that are available in your area
Not all plans are equal. Use our calculator to find the plan that best fits your needs
Enrollment takes about 5 minutes and can save you $50+ on average every month
Shop for a low-cost energy plan by Texas zip code
Find low energy rates by comparing and shopping smarter. Click on your zip code below to find cheap electricity plans in your area: